Docosahexaenoic acid (DHA) and arachidonic acid (ARA) are long-chain polyunsaturated fatty acids that accumulate in the brain from the last trimester of pregnancy until at least two years of age. These fatty acids are required for growth as well as retinal and central nervous system development and function.
Human breast milk provides DHA and ARA for babies. Babies who are unable to breastfeed benefit from infant formulas that are supplemented with these fatty acids.
Many studies provide clinical evidence of improved visual acuity and cognitive development in infants who are fed cow's milk–based formulas supplemented with DHA and ARA. In fact, the development of these formula-fed infants is comparable with the visual and cognitive development of breastfed infants.
But not all babies can tolerate cow's milk–based formulas. Major reasons for discontinuing use of cow's milk–based formula include allergic reactions, lactose intolerance followed by infectious diarrhea, and galactosemia (a rare condition in which the body is unable to process a simple sugar called galactose).
For such infants, soy-based formulas are a safe and effective alternative. However, there is no published data demonstrating the developmental advantages of DHA and ARA supplementation in soy-based infant formulas. Therefore, further investigation was required.
Evaluating DHA and ARA Supplementation in Soy-Based Infant Formula
In 2007, researchers conducted a study titled "Soy-Based Infant Formula Supplemented with DHA and ARA Supports Growth and Increases Circulating Levels of These Fatty Acids in Infants." The study investigated the effects of DHA and ARA supplementation in soy-based infant formulas and compared it with the effects of soy-based infant formulas that were not supplemented with DHA and ARA.
A total of 244 healthy term infants were recruited for the study. They were divided into two groups. The control group consisted of 120 infants who received a soy-based formula with no supplementation. The study group consisted of 124 infants who received a soy-based formula supplemented with DHA and ARA. The amounts of DHA and ARA in the supplemented formula were similar to the amounts found in human milk. Both formulas were identical in all aspects except DHA and ARA supplementation.
The infants received the formulas from 14 to 120 days of age. Blood samples were drawn at 14 and 120 days of age to test for fatty acids in the lipids of red blood cells (RBC) and in plasma phospholipids. In addition, the researchers measured several other parameters, such as infant weight, length, and head circumference. They also searched for any evidence of allergic reactions (atopic dermatitis) and observed the infants' stool frequency and characteristics.
Results
The growth rates in terms of daily weight gain, height, and head circumference were similar for both the control and study groups. The infants tolerated both formulas well. Their stool frequency and characteristics were also similar, although there was a higher incidence of excessive gas in the control group. A small incidence of atopic dermatitis was found in both groups.
There were no significant differences in the mean fatty acid percentages of the RBC lipids or plasma phospholipids of both the groups at 14 days of age, but at 120 days, the levels of both DHA and ARA were significantly higher in the study group. The DHA and ARA levels in the study group were comparable to the DHA and ARA levels of breastfed infants.
Conclusion
The growth rates of both groups were similar. Formula tolerance and the frequency of adverse reactions were similar as well. The only difference between the two groups was the circulating levels of fatty acids, which suggests an increased availability of these fatty acids for retinal and brain development. Since the levels of circulating fatty acids were comparable to those of breastfed infants, infant formulas are now routinely supplemented with DHA and ARA in order to reproduce benefits similar to breastfeeding and achieve parallel results.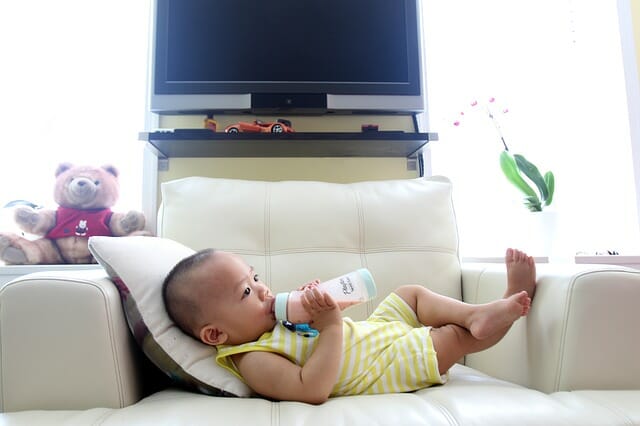 Reference
Hoffman, Dennis, Ekhard Ziegler, Susan H. Mitmesser, Cheryl L. Harris, and Deborah A. Diersen‐Schade. "Soy‐Based Infant Formula Supplemented with DHA and ARA Supports Growth and Increases Circulating Levels of These Fatty Acids in Infants." Lipids 43, no. 1 (2008): 29. Retrieved from https://link.springer.com/article