Paracetamol, also known as acetaminophen or APAP, is a medicine used to treat pain and fever. Fever in children is one of the main concerns of every parent, and it may even cause some parents to panic. But surprisingly, fever plays a fundamental role in the development of a child's immunological processes, and it can have some beneficial effects.
In fact, some recent studies indicate that using antipyretics to reduce fever may prolong or worsen viral and bacterial infections. Furthermore, a preview meta-analysis concluded that the evidence supporting the use of paracetamol to reduce fever in children is inconsistent and weak.
How Effective Is Paracetamol in the Treatment of Fever in Children?
A group of Indian researchers conducted a trial titled "Role of Paracetamol in Treatment of Childhood Fever: A Double-Blind Randomized Placebo Controlled Trial" to assess the effect of paracetamol in the treatment of fever associated with uncomplicated respiratory tract infections in children. Their main objectives were to investigate whether or not paracetamol increased the overall duration of fever and to determine if paracetamol was effective and safe for the symptomatic treatment of febrile children.
The study was carried out at a tertiary care hospital for over a year. Febrile children with a clinical diagnosis of uncomplicated acute respiratory tract infection were included. The researchers also obtained informed consent from the parents of each participant.
In total, 210 children between six months and six years of age were recruited for the trial and randomly assigned into a study group or a control group. Children in the study group received paracetamol (15 mg/kg per dose) immediately after their temperatures were recorded. The control group received a placebo.
All the participants were hospitalized for a minimum of eight hours in a general pediatric ward without air conditioning. The duration of the hospital stay depended on the general conditions. The infants' temperatures were taken by placing the thermometer at the armpit's apex for about five minutes. Temperatures were recorded after thirty minutes and then hourly over a period of six hours.
Outcome measures included fever clearance time, rate of temperature reduction, the percent of temperature reduction, proportion of nonfebrile children, symptomatic improvement, and clinical and biochemical adverse effects. Symptomatic improvement was based on real enhancement of activity, alertness, mood, comfort, appetite, and fluid intake.
The parents or guardians kept a record of their child's temperature and wrote down the times at which the paracetamol or placebo doses were administered. They were also asked to avoid other pharmacological or physical antipyretic methods, including hydrotherapy.
The Results
Fever clearance time was comparable between the two groups. Adverse events were mild in all cases and included drowsiness and mild gastrointestinal symptoms.
Paracetamol resulted in a significantly higher rate of temperature reduction as well as a higher percent of temperature reduction during the first four hours after drug administration. Thus, paracetamol can be considered  a safe drug at therapeutic levels.
The researchers concluded that paracetamol has an effective antipyretic effect and provides early symptomatic improvement in children with febrile illness without prolonging the fever duration or imparting adverse effects. The results also suggested that paracetamol therapy causes no overall benefit or harm in altering the course of pediatric respiratory tract infections.
The biggest impact of paracetamol was observed during the first hour after drug administration, both in terms of temperature reduction and the proportion of nonfebrile children. The paracetamol group showed declining mean temperatures until the fourth hour, followed by an upward trend until the sixth hour.
In conclusion, the use of paracetamol is safe. It does not eliminate the benefits of fever in patients with active infections despite lowering the temperature in febrile children. Consult a pediatrician about any concerns regarding the management of fever and infections in children.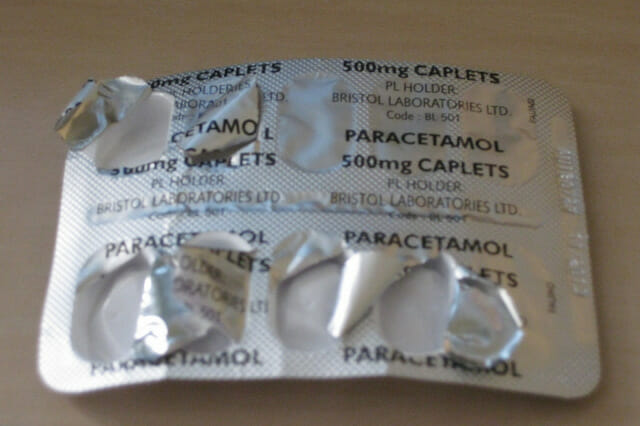 Reference
Gupta, Hema, Dheeraj Shah, Piyush Gupta, and K. K. Sharma. "Role of Paracetamol in Treatment of Childhood Fever: A Double-Blind Randomized Placebo Controlled Trial." Indian Pediatrics 44, no. 12 (2007): 903–911. Retrieved from https://indianpediatrics.net/dec2007/dec-903-911.htm