Parenting is important because, without parenting, a child's growth and transition from childhood to adulthood would be adversely affected. Practically anyone can perform parenting duties, not necessarily just the biological parents. The important thing is that the child's needs are met.
Psychologists define parenting as "the process of raising a child from infancy to adulthood."  From birth, children depend entirely on their parents for the fulfillment of not only their immediate physical needs but also their spiritual, intellectual, and social needs. If these needs are not met, the children's growth and development are hindered, and the neglect has lasting negative effects on the children's mental and physical development. Parenting, therefore, is a necessary element in the life of a child.
The Importance of Parenting in Early Childhood
Numerous observations, including this study, have demonstrated the major impact that parenting has on a child's development and his or her transition into adulthood. Parenting is important in early childhood because it provides for children in the following ways:
Protection from harm. Parents are solely responsible for protecting their children from physical, emotional, and psychological harm. Effective parenting ensures that children are protected against potential threats, such as hunger, harsh weather, and malicious influences. Accordingly, parents should provide food, clothing, shelter, and warmth for their children.
Emotional health and well-being. A child who receives love, care, attention, and appreciation grows into a mentally and socially stable person. Good parenting nurtures a child's positive energy and self-belief in order to bring out the best in a child.
Optimizing a child's potential. Parents are responsible for giving their child guidance and advice when needed. Parents should strive to notice their child's potential, maximize his or her learning opportunities, and guide their child accordingly.
Education and career. Education is important for the child's intellectual growth. Through close monitoring and observation, parents should find out the child's interests and skills and use their insights to promote their child's education and give proper career guidance.
Guidance and discipline. Children learn most values when they are young and tend to stick to them. Thus, one major responsibility of parents is to provide moral guidance and discipline. If a child is not disciplined, he or she will grow into an unruly and undisciplined child.
According to developmental research on parental roles, "parents, teachers, caregivers, and guardians all have a major role to play in matters of parenting." Biological parents are not the only ones who can provide parental guidance. Many others in society can help raise children who are well-rounded and morally upright. Children need good parental guidance, wherever it can be found. Parenting is hugely important in a child's life. It promotes children's growth and development and protects them from potential harm.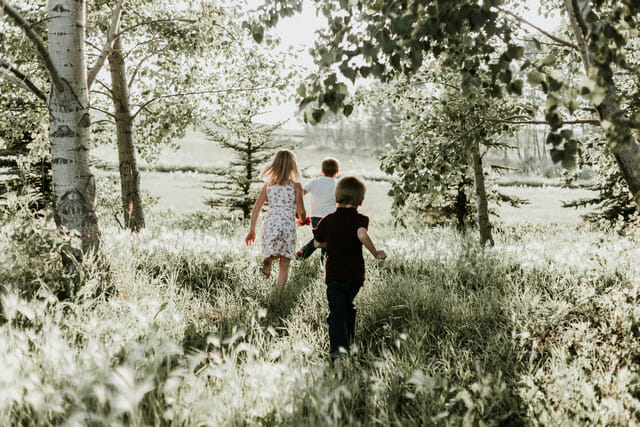 References
Landry, Susan H., Karen E. Smith, Paul R. Swank, Mike A. Assel, and Sonya Vellet. "Does Early Responsive Parenting Have a Special Importance for Children's Development or Is Consistency across Early Childhood Necessary?." Developmental Psychology 37, no. 3 (2001): 387. Retrieved from https://www.ncbi.nlm.nih.gov/pubmed/11370914
Juffer, Femmie, Marian J. Bakermans‐Kranenburg, and Marinus H. IJzendoorn. "The Importance of Parenting in the Development of Disorganized Attachment: Evidence from a Preventive Intervention Study in Adoptive Families." Journal of Child Psychology and Psychiatry 46, no. 3 (2005): 263–274. Retrieved from https://onlinelibrary.wiley.com/doi/abs/10.1111/j.1469-7610.2004.00353.x