Tobacco continues to be one of the most used drugs during pregnancy, and it is not unusual for it to be combined with cannabis to enhance its effects. In fact, some studies report that up to 10 percent of pregnant women routinely use cannabis.
Fetuses receive the toxic substances through the placental blood flow during gestation, and newborns ingest them through breastfeeding. Exposure to tobacco and cannabis during the prenatal period has a long-term impact on both the physical and behavioral development of children.
If the consequences of maternal tobacco and cannabis use on children have already been demonstrated, what is left to prove? Well, most studies have focused on the effects of each particular substance, not the effects of combined use. In addition, the follow-up period in almost all the trials does not exceed twenty-four months.
Also read on this site: How Important Is Having an Animal-Source Diet Before and During Pregnancy?
A Study of Tobacco and Weed
A group of researchers from Buffalo carried out a study in which they analyzed the combined effects of tobacco and cannabis on children whose mothers used them during pregnancy. They evaluated the developmental outcomes of children up to three years of age.
The study, titled "Pre- and Postnatal Tobacco and Cannabis Exposure and Child Behavior Problems: Bidirectional Associations, Joint Effects, and Sex Differences," examines prospective associations between maternal tobacco and cannabis use from pregnancy to three years postpartum and changes in child behavior from two to three years of age.
The researchers first selected a sample of 1,671 pregnant women who met the eligibility criteria. All the women were over eighteen years of age, were between twelve and twenty weeks pregnant, had no multiple births, were English speakers, and used no illicit drugs other than cannabis. Of the 1,671 preselected women, 247 completed the study.
Were There Any New Results?
Some results were expected, but others ones were surprising, especially those related to age and sex. There were significant dose-response associations for tobacco. The children whose mothers smoked a greater number of cigarettes per day during pregnancy suffered from a higher degree of anxiety, depression, and attention disorders at three years of age.
There were stronger dose-response associations with anxiety and depression among girls and stronger associations with attention disorders among boys. Smoking during the first trimester was most consistently associated with attention disorders. Both first- and third-trimester tobacco exposure and first-trimester cannabis exposure were associated with higher anxiety and depression, although there were differences in the timing.
The frequency of behavior problems due to prenatal substance exposure was generally the same for toddlers and preschool-age children. However, there were significant differences for girls at three years of age.
The results also showed that high maternal cannabis use during the postnatal infant period predicted major behavioral problems for the child at two years of age. The results also contribute to the growing literature on sex differences in tobacco and cannabis exposure. Exposure generally has a stronger effect on girls.
Conclusion and Recommendations
Maternal consumption of tobacco and cannabis before, during, and after pregnancy negatively affects children's development. Not only can toxic substances be transmitted via the placenta or the mother's breast milk, but they can also contaminate the environment, and the remains of tobacco and cannabis can harm children.
Go to the doctor with any questions related to the consumption of tobacco or cannabis during pregnancy. And do not give up breastfeeding unless specifically directed to do so by a doctor. Breast milk is still the best food for a baby.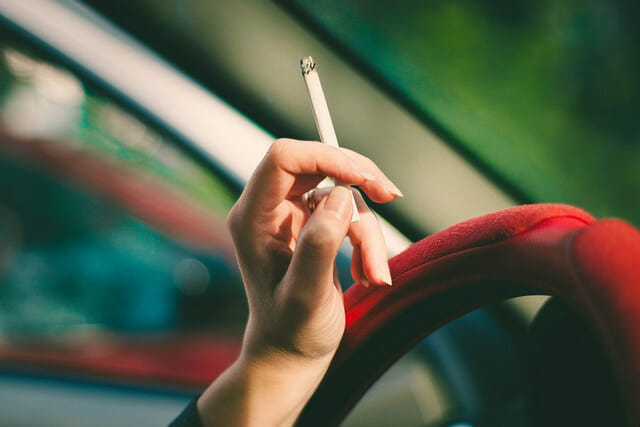 Reference
Eiden, Rina D., Junru Zhao, Meghan Casey, Shannon Shisler, Pamela Schuetze, and Craig R. Colder. "Pre- and Postnatal Tobacco and Cannabis Exposure and Child Behavior Problems: Bidirectional Associations, Joint Effects, and Sex Differences." 
Drug and Alcohol Dependence
185 (2018): 82–92. Retrieved from:
www.drugandalcoholdependence.com